Welcome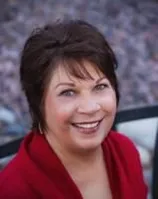 Life is sometimes a struggle but you do not have to go it alone. Just by reading this, you have taken the most difficult step--reaching out. Whatever your struggle--a difficult relationship, loss or change, difficult childhood, or you're not sure--I can help.

My passion is working with women in transition or those struggling with
relationships, self-esteem, emotional pain, abuse, military life, or a feeling of
being stuck or lost.

I believe in developing a relationship of trust and respect so we can work
together to find the approach that best fits you--your needs, goals, and unique
situation. Together, we will work to find answers, new questions, new directions,
and a new sense of self.

My focus is to provide a safe place to be heard, understood, and supported without judgment. I look
forward to working with you to discover the loving and powerful woman you were meant to be.

Location : Northern Colorado Springs - 4740 Flintridge Dr. #214, 80918

Please call or email me for a consultation today.